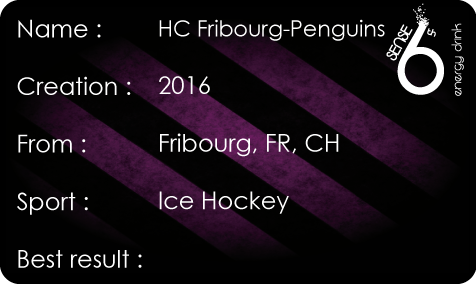 HC Fribourg-Penguins
HC Fribourg Penguins was created in 2009 under the name HC Team Spirit Fribourg in order to train players of all levels. The team plays in the Sensler Cup Hockey League (CMHC) and is also part of the Freiburg Ice Hockey Association (AFHG).
In 2016 the name of the team was replaced by HC Fribourg Penguins.
HC Fribourg Penguins also participates in international tournaments in Europe. 
Delivery
Swiss and Europe delivery
Purchase in security

We guarantee a perfect confidentiality of your informations and a safe shopping.